At the University of Missouri System, we are committed to providing a positive learning and workplace environment that supports and promotes inclusion, respect and diversity for our faculty, staff and students. We help support that commitment by ensuring members of the university community are educated and informed through biennial training courses like this one.
---
Accessing and completing the training
Access the Discrimination Prevention and Title IX training module directly by clicking the button below.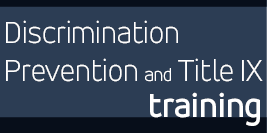 For the course to run correctly, we recommend using the browser Google Chrome.
Directions to access and complete the training:
Access the course detail page within myLearn:
Log into myLearn (https://umsystem.skillport.com/) using your University username and password.

Click on "Learning Plan" (located in the top left-hand corner of the screen).

Locate "Building a Foundation: Discrimination Prevention and Title IX" and either select the course to learn more about it, or click on "LAUNCH" to begin the course.

Verify your course completion:
Trouble logging in to myLearn? Contact your local IT helpdesk for technical support. If you have technical issues with the training, please contact the HR Service Center at 573-884-6996 (toll-free at 855-524-0002) or umpshrsupport@umsystem.edu.
---
---
Resources and contact information
Reviewed 2019-10-01